​​​​​​​

DST Policies & Procedures

While not all rules and responsiblities are listed within our released Registration Package 2023/24, we at the Duncan Swim Team base our entire Team's philosophy, principles, policies, etc around respect. Any policies not listed, are built upon the Stingrays' base principle: respect.

It is expected that all parties display the greatest respect for each other and their roles:
Coaches, coach.
Parents, parent.
Swimmers, swim.
Within the DST Registration Package, you will find the base policies & procedures that the Stingrays abide by. We also adhere to our Provincial Sport Organization (PSO) Swim BC's Policies & Procedures for the items listed below. In the instance of contrary wording, DST defers to our PSO's document as the definitive source.
Are you a pressure parent??
The following survey has been taken from the Amateur Swimming Association of Great Britain. If you answer yes to one or more of these questions, you may be in danger of pressuring your child.
It is important to remember that the parents' role is critical and should be supportive at all times to ensure a positive experience for your child AND "let the Coach, coach"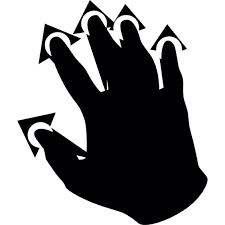 Questions
Do you want your child to win more than he/she does?
Do you show your disappointment if he/she has a poor result?
Do you feel that you have to "psyche" your child up before a competition?
Do you feel that your child can enjoy the sport only if he/she wins?
Do you conduct a "post mortem" immediately after competition or any time following the competition?
Do you feel that you have to force your child to go to training?
Do you find yourself wanting to interfere during training or competition thinking that you could do better?
Do you find yourself offering technical feedback / suggestions for them to do better on based on your own observations / experiences?
Do you find yourself disliking your child's opponents?
Do you find that you know your child's times for events better than they do?
​​​​​​​