​​​​​​​
​​​​​​​​​​​​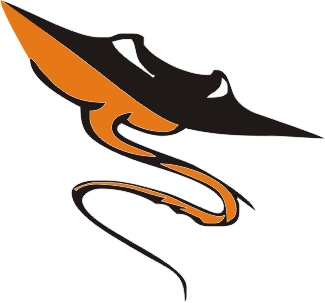 Duncan Swim Team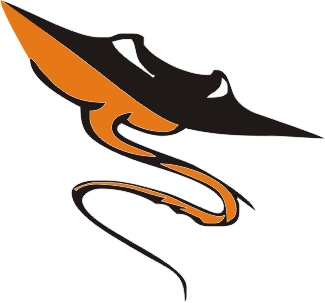 ​​​​​​​NEW Member interest:
The Stingrays offer ongoing Registration throughout the season
​​​​​Minimum Pre requisites for general programming:
- 6yrs of age / ability to work well in groups
- ability to swim 15m unassisted, no experience necessary
--> please send an email to learntoswim@duncanstingrays.com
to fullfill our 2 step process:
1) view recording to familiarize yourself with the Stingrays program
2) attend a quick assessement to determine your Swimmer's best placement
MESSAGE from the DST Board of Directors
(message emailed to all current DST membership 03july2023)
Happy Summer to All Stingray Families,

We are thankful that we were able to continue our swim program despite the Aquatic Centre Shut Down. Thank you, Leanne, for figuring out that puzzle. She and her staff juggled four different pools between Duncan, Ladysmith, and Nanaimo. We are all looking forward to being back at our pool (see summer schedule).




Swimmers competed in numerous Meets this Cycle including "Orange & Black" and our own "DST June Jamboree", plus two larger long course meets at the Commonwealth Pool: Island Medley and Vancouver Island Regional Championships. Swimmers earned many personal bests, won lots of medals and ribbons, and even made history with more than 20 Duncan Swim Team Records being set: both individual & relay Records. Congratulations to our Swimmers!

For some, racing continues into the month of July. We have swimmers heading across North America.



Gabi Williams is off first to Austin, Texas to compete in the 2023 DAAA National Games (Dwarf Athletic Association of America).
Followed by a large contingent of senior swimmers heading to Winnipeg for the ManSask Long Course Championships.
Next, six swimmers are off to Moses Lake Washington, for the Sizzlin' Summer Splash Meet.
Lastly, Wyland Dumont & Coach Leanne head to Kjipuktuk (Halifax) for the North American Indigenous Games.
We wish them all good luck and know they will make our club proud.
New this season, we are further collaborating with the local Summer Club: Cowichan Valley Breakers and attending the Salt Spring Stingrays' Summer Swim Meet. All swimmers within the Competitive groups (A/B/C/D) are encouraged to sign up and continue their Swimming into July.




Thank you, parents, for volunteering your time on the pool deck at meets, driving your children (and other swimmers) many kilometers, and overall supporting your child to pursue this amazing sport. We also thank our incredible coaches for their hard work and dedication to our swimmers.

At this time, we would like to wish Sophie Paridaen van Veen best wishes on her next adventure! Sophie has been our Assistant Head Coach this year, leading our C group and Masters and FUNdamentals and and and... Thank you for what you have brought to our club, Sophie. You will be missed!




Watch your inboxes for details related to fall registration and schedules come late July with our usual Pre Registration option being opened early August. Keep in mind our Welcome Back BBQ & Annual Awards will be scheduled late Aug/early Sept and then our Team's Annual General Meeting (AGM) early fall. We are looking to fill several volunteer positions so if you've skill(s), we've a role for you!




Have a fun and safe summer at any pool, river, lake or sea you plunge into!

Sincerely,

Natalie, Elisabeth, Katrina, Leanne, and Leanne.

(Your Board of Directors)



MESSAGE from the DST President
(message emailed to all current DST membership 18apr2023)
Dear DST Families,
As we enter our third Cycle of the year, we as a board, want to thank all our swim families for their continued support. Our club has grown tremendously with a whopping 162 active swimmers on the roster. It is incredible to see these children learn and grow more and more with each swim cycle.
None of this would happen without the tireless work from our coaching staff. They provide a fun, yet challenging, learning environment for our children. Training is well underway for some exciting swimming in the weeks leading up to summer. We are grateful for their dedication to our Team.
With summer soon approaching, Stingrays, with time qualifications, are looking forward to some travel to Manitoba to compete in the ManSask Provincial Championships in July. That same weekend, there is an opportunity for D group and up to travel south of the border, to compete in the Sizzlin' Summer Splash Meet. This event is such a great opportunity for younger swimmers at an outdoor pool and water park. If you are interested, please talk to your child's coach by May 1st. It really is a lot of fun and would be great to have a group of Stingrays there again this summer.
If you haven't had a chance, take a look at the Events Pages. There is a lot going on! First of all, fundraising! We are excited for our annual Splash-a-thon coming up in May. This is a major generator of funds that will go towards the purchase of some much-needed equipment. Please keep an eye out for sponsor pages coming home with your swimmer soon. Secondly, "Not-Your-Usual-SwimMEAT," is well underway. Fill up the freezer in time for summer barbequeing with B&C Foods and support our team. Orders are due on April 18- TODAY, again information is on the Events Page.
As always, if you have any questions, please don't hesitate to contact us, executive@duncanstingrays.com.
Sincerely,
Your Board of Directors.