"To develop the love of swimming and provide the opportunity for all swimmers to explore their athletic potential to the fullest extent they desire in a socially vibrant, fun, and respectful team environment. To promote the growth of the whole person, including the confidence to meet life's challenges, fostered through coaching excellence and active parent support."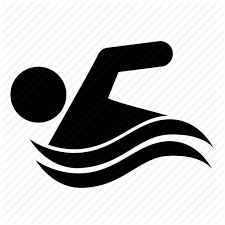 Our Philosphy
Swimming provides an exciting, worthwhile experience for youth swimmers of all levels from recreational to elite. We believe that swimmers have unlimited potential for personal growth through the team pursuit of swimming excellence.
​​​​​​​
Our aim is to foster this excellence and inspire all athletes. We have done, and continue to progress our athletes level of swimming achievement through competition by providing a coach driven, parent supported program that recognizes all athletes' achievements at every level.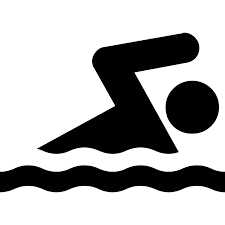 We endeavour to
Provide the opportunity for any child who desires to swim and develop their skills to compete at the Regional, Provincial, National and International level to the fullest extent of their individual level of interest, commitment and ability.

Promote high self esteem, the value of working hard, and the importance of good sportsmanship to deal with success and frustration with equal grace.

Provide excellent instruction and training; to promote strength and development; to improve fitness and nutrition; to practice goal setting and mental skills training in order to develop the best competitive environment for each swimmer.
​​​​​​​
Motivate young people to achieve the most from their efforts so that they can reach their potential – in and out of the pool


Oh Leanne i am reading this with tears in my eyes ( probably a sign of my exhaustion as much as anything) but we cant thank you enough ! This is just perfect and it is so wonderful for you to have copied us in enabling us to read of how you think of <Swimmer>.
Our deepest and sincere thanks ... we think you are pretty special too!
​​​​​​​Leanne, you are awesome! Team is lucky to have you as a Leader.

All the best and until sometime soooon.
Cheers and smiles
Hi Leanne
I just want to say a huge thank you to yourself and Bent. Not forgetting the whole Stingrays team. As you know >Parent< had to rush back to the >family< on the first day of VIR. Without you guys >Swimmer< wouldn't have made through this weekend and certainly wouldn't have achieved what she did. Both >Swimmer< and >Swimmer 2< love being part of the Stingray family and that is certainly what it is, a family.
Both >Parent< and I are very proud that they are both part of that.
Thank you again for looking after her
Hello Leanne and Bruce!
We wanted to reach out and let you know that our family returned to <home> in early August, various reasons brought us full circle and we feel grateful to be back in our Southern Hemisphere home.
Living in DUNCAN for 2019 and half of 2020 was truly a privilege. I have never met kinder people or a more giving and tight knit community.
The stingrays swim team was one of the highlights of our time on the island. We were so sad to leave this amazing team and community of people. We wanted to thank you, especially you Bruce, for the time, care, mentoring and skill that you shared with our dear <Swimmer 3>. She loves swimming thanks to you and will continue here on the Sunshine Coast swimming for Eumundi Qld.
Deep gratitude to all of you, warm wishes and the kindest regards